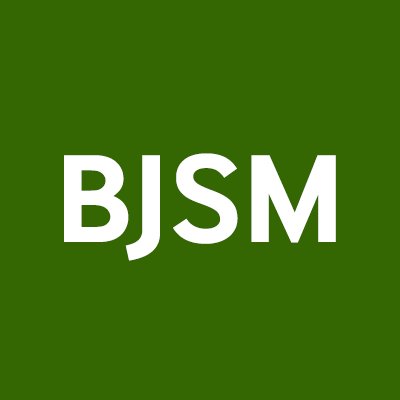 British Journal of Sports Medicine
British Journal of Sports Medicine (BJSM) is a multimedia portal for authoritative original research, systematic reviews, consensus statements and debate in sport and exercise medicine (SEM). We define sport and exercise medicine broadly.

BJSM's web, print, video and audio material serves the international sport and exercise medicine community which includes 25 clinical societies, which have more than 13,000 members.

Website. You can also access BJSM on Facebook, Twitter, Instagram and Youtube as well as via podcasts, blog and mobile app.